This is an epic post. I'm so completely embarrassed to be posting the old versions of these characters that I oughta just go live in a corner after this.
Wait, I already do.
Anyway, I'll be posting three sets of three characters. One was drawn in '06, the proceeding is drawn I think in '08, and then the final version is '10. Sorry for the craptastic picture quality on the third. Po' boy college students 'n all.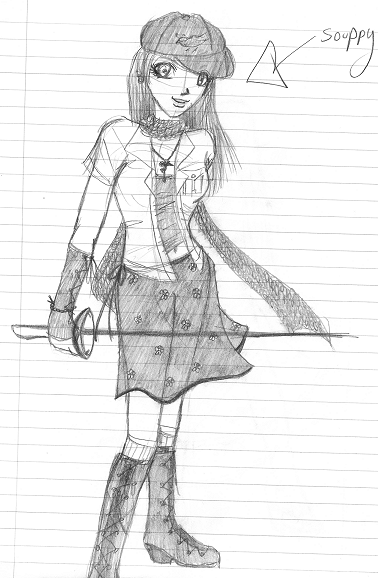 I wasn't kidding. Embarrassed.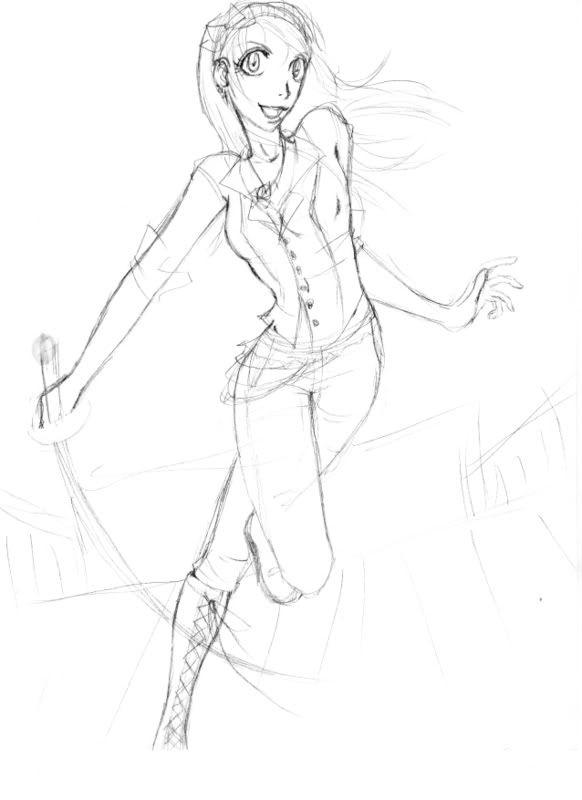 When we went over our characters, we took off all the unnecessary stuff that was only there in the first place for glam purposes. Realistically speaking, this is more logical, and more natural. Less is more.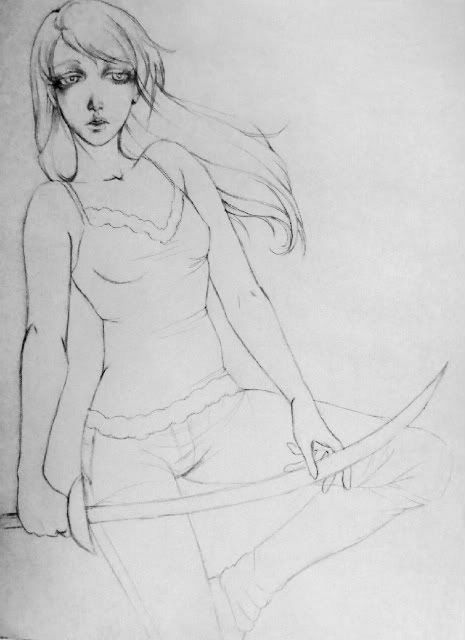 Same outfit, I just........was too lazy to draw the blouse. ;;;; Oh, and I took it down even further. Stripped down. Minus the 'stripped' part. Though it's pretty close.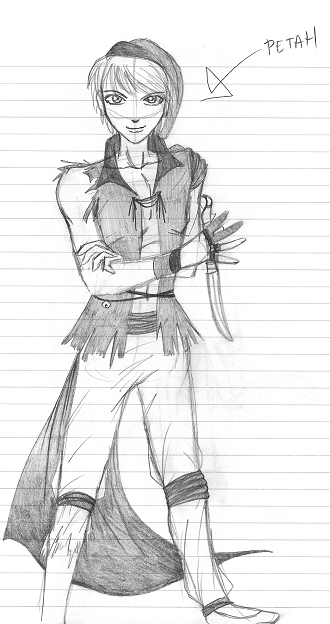 Oh dear god.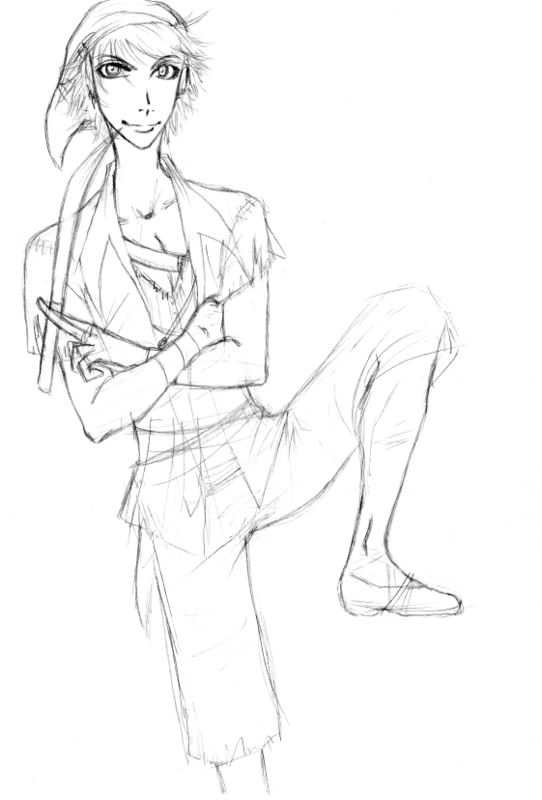 He wouldn't bother with all that outfit vomit from the earlier picture. I'm surprised he even bothers to put on panties sometimes.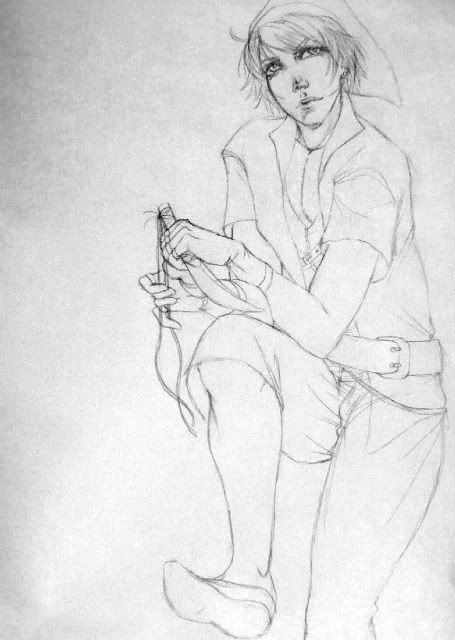 His foot needs a-fixing, I realize that. And just pretend, like in the previous picture, he's standing on an invisible rock. Or someone's back. Also, don't tell him this, but his knife seems to be getting smaller and smaller.
No comment, please.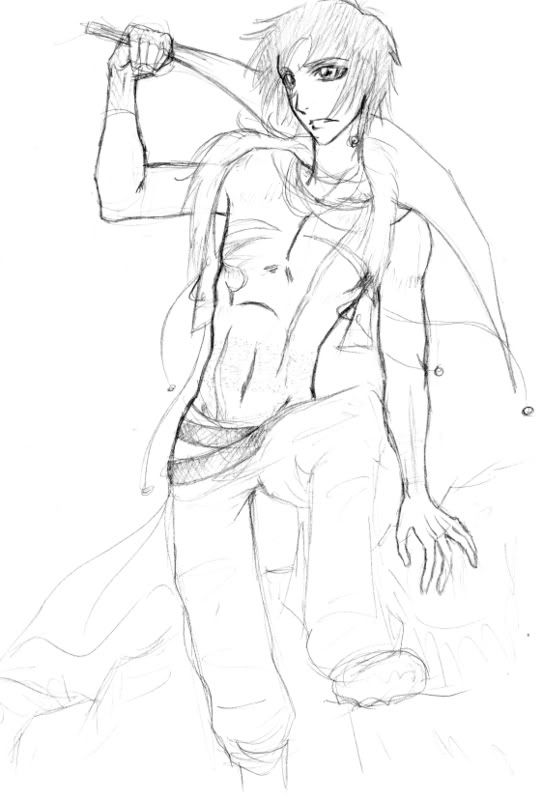 Personality TOTALLY revamped. From a jerkface to an emo. I'm very serious. This is serious business here.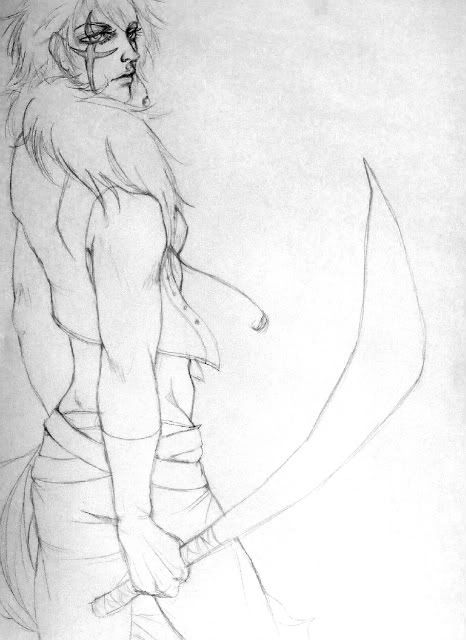 Thank you, life drawing class, for teaching me how to draw moobs. Thank you.
That's it for me. I'm soooo far behind on my 100 drawings that it's...actually funny. Funny the way you run right smack into a glass slider door funny.
Not that I've ever done that before.
Yeah.
That's all.